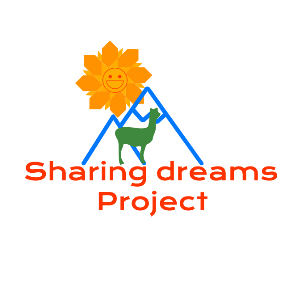 Sharing Dreams Project - PERU
Sharing Dreams Project is a non-profit organization based in The Central Andes, is managed and driven by volunteers. They have developed social programs, in the most vulnerable villages of the Peruvian Andes, where there is the greatest concentration of people living in extreme poverty and economic, social and cultural exclusion. Women Empowerment "Warmy" Project: Sharing Dreams "Warmy" Project, whose translation from Quechua into Spanish means Woman, aims to create psychological self-help groups for women, in areas such as gender, domestic violence, self-esteem and group organisation. The majority of these people come from families that have migrated from other provinces that suffer from extreme poverty and political violence (Huancavelica, Ayacucho or the Central Forest), and that are trying to improve their economic situation and give their children better education opportunities. It is an area where basic water, drains or sanitation facilities are non-existent. In addition, there is a lack of presence or support from local governments or other institutions. The people suffer from sexism, alcoholism, domestic violence, child abuse, amongst others. UGO has organized custom trips bringing entrepreneurs and leaders to run workshops on various topics, based on the needs and desires of the Sharing Dreams, to educate and empower the local women.<br />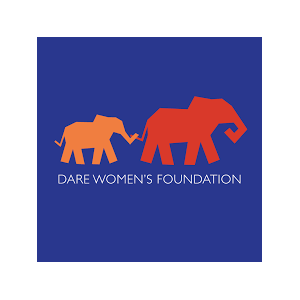 Dare Women's Foundation - TANZANIA
The Dare Women's Foundation is a local NGO working to empower Tanzanian women and girls, with a focus on rural areas, through poverty alleviation, social justice, economic empowerment, and gender equality. Executive Director and Founder, Maggie passionately empowers women to become strong leaders through feminine hygiene care, entrepreneurship, nutrition education, sport and conservation programs and UGO is thrilled to be partnering with her to support the work she does. UGO is currently working with Dare on a project to help complete a fence so the local women can use the land for gardens to provide food and income. We will be working alongside the women of Dare and learning more about all of the projects they are engaged with. Many of the women Dare works with have endured tragedies such as rape, discrimination, domestic violence. Most all of them deal with lack of feminine hygiene care, little nutrition and conservation education, young marriage, and large family size due to lack of contraception and sex education. By bringing these women together, educating them about their rights, giving them a voice, and supporting them in their endeavors, the Dare Women's Foundation is changing Tanzania one woman at a time. We are excited to partner with Dare for this project, learn more about what their plans and needs are, and then support them in a long-term capacity.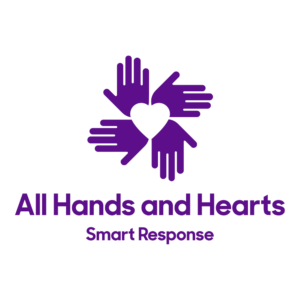 All Hands and Hearts - PUERTO RICO
All Hands and Hearts – Smart Response efficiently and effectively addresses the immediate and long-term needs of communities impacted by natural disasters all around the world. By listening to local people, and deploying their unique model of engaging volunteers to enable direct impact, they rebuild safe, resilient schools, homes and other community infrastructure. In the fall of 2017, Hurricane Maria's 155 mph ferocious winds made landfall over the municipality of Yabucoa, affecting the 37,000 residents who call it home. This area bore the strongest brunt of the storm, where hundreds of homes are still today in need of basic roof repairs. UGO co-founder, Jill Valentine, spent time with All Hands and Hearts when they were in the Philippines helping with the recovery following Typhoon Haiyan and was eager to work with them again. UGO spent time volunteering with All Hands and Hearts in Yabacoa, Puerto Rico helping to repair and restore homes so they will be able to withstand future disasters, and allowing families to live in safe and dry homes.
ASOMOAS - COSTA RICA
ASOMOAS (Association of Organized and Agro-productive Women of Sabalo) is a collective of women working to improve the socio-economic situation of the local women of Sabalo, a tiny town in a remote mountainous region of Costa Rica. They run local initiatives such as making and selling local food and school uniforms. They have a local open-air community centre they hope to transform into an industrial kitchen so they can expand their current ventures. UGO helped to build a storage unit at the community centre so ASOMOAS could maximize their programming and usage of the facility.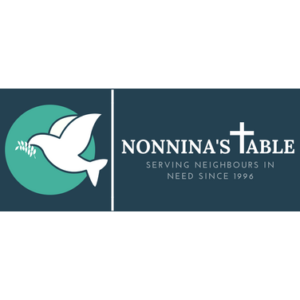 Nonnina's Table
Nonnina's Table is a local Toronto organization that has been serving neighbours in need since 1996 in honour of Tina Luciano who was belovedly known to many as Nonnina, and who used to always provide food and space at her table for anyone in need. Her best friend, Joan Yim, along with Luciano's children and grandchildren, and other volunteers host monthly meals for those in need from January through June, with those in the community sitting down together at Scadding Court Community Centre to enjoy soup, meat, potatoes, vegetables, salad and dessert. At Christmas time they distribute turkeys and food to over 350 families. UGO Changemakers have been involved with Nonnina's table helping with preparing and serving food, website design, fundraising initiatives including their annual Gala, and the turkey giveaway.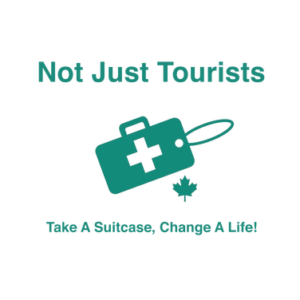 Not Just Tourists
Not Just Tourists is a volunteer run organization that was founded with the purpose of getting medical supplies to those who can't afford them. Ordinary tourists are given the means to change the lives of the locals they visit. After seeing first-hand the serious lack of medical supplies in Cuba in 1990, Dr. Ken Taylor and his wife Denise—from St. Catharines, Ontario—started taking medical supplies to remote areas in Cuba. Soon others who were traveling to Cuba began approaching them to take medical supplies too, and the Not Just Tourists phenomenon started.<br /> Not Just Tourists receives donations from Canada's largest hospitals, clinics, medical suppliers and individuals. The supplies are packed by volunteers into suitcases during weekly "packing parties". Travellers sign up and are given the suitcases to deliver to remote clinics where they are needed. UGO Changemaker volunteers have participated at the weekly Toronto "packing parties" and suitcases are brought on each of UGO's international trips and whenever co-founders Jill or Nicole travel abroad. So far through UGO, suitcases have been brought to Nepal, Costa Rica, Puerto Rico, and Uganda.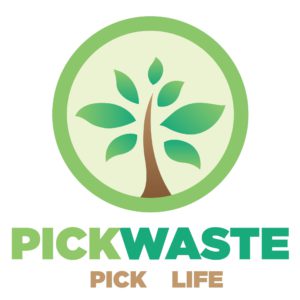 PickWaste
PickWaste was built to make a positive change in our community, and eventually the world. PickWaste picks up litter for one hour once a week, but their efforts to change the world do not stop there. In a nutshell, they have 3 main tasks: voluntary cleanups, presentations/speaking, and Corporate Social Responsibility events. They educate, inspire and provide people with tangible actions that they can implement in their personal lives to make a real, lasting change. UGO Changemakers has the pleasure of hearing inspiring co-founder, Sam Demma, speak at a Changemaker meetup and has participated in voluntary cleanups.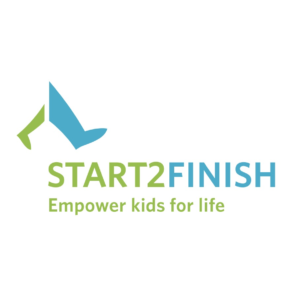 Start2Finish
The Start2Finish Running & Reading Club after-school program helps make this dream a reality. The program addresses the need for enhanced literacy and physical activity among children experiencing poverty/ deprivation in the communities it services. S2F currently has Running & Reading Club programs successfully operating from coast to coast. The Running & Reading Club Program takes place directly within local schools, and runs for two hours one day per week from October to June. The program culminates in the Start2Finish 5K Running & Reading Challenge and an awards ceremony recognizing each child's achievement at the end of the school year. UGO Changemakers participated in a Running and Reading Club after-school program as well as volunteered at the 5K Challenge at the end of the season.