What we do
UGO programs combine powerful life coaching and volunteering abroad, giving you the opportunity to truly make a difference in your personal life and in the world.  Our 3 month programs includes one-on-one and group coaching, as well as a transformative journey abroad to volunteer.  You will gain clarity around what changes you need to make in your life that will bring you closer to your goals, your life purpose, and a greater sense of fulfillment.
Our programs are intimate group experiences for individuals, and we create customized experiences for businesses, families, & community organizations.  We are a social enterprise with financial support going back to every charitable partner we work with, ensuring sustainable and transformational change that lasts well beyond our basic program – for you and our partners.
Through the lens of adventure, the selflessness of volunteering, and being immersed in an intimate cultural exchange, you will start to see your world and life in an entirely new way.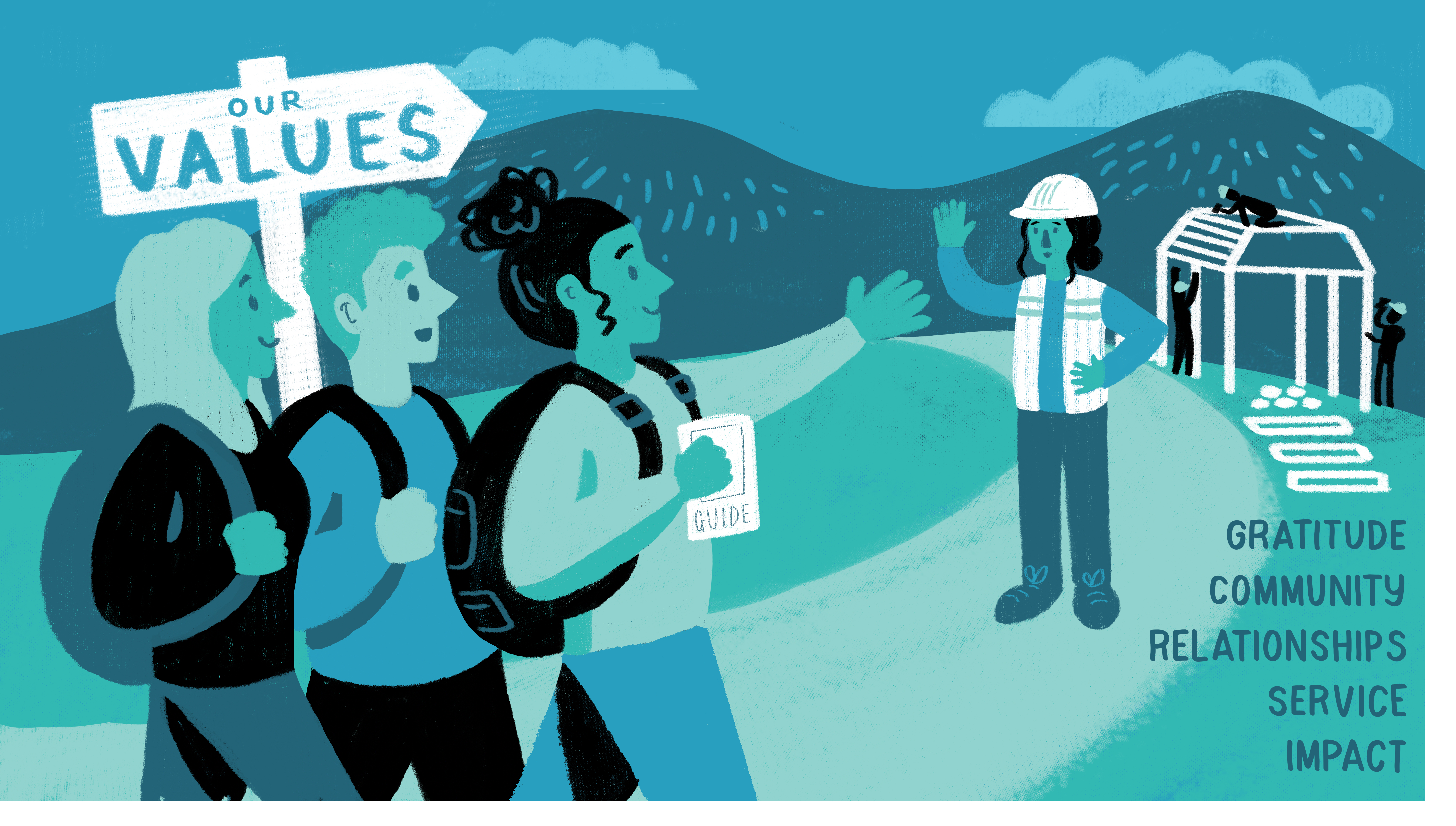 Graditude
"A thankful appreciation for what an individual receives, whether tangible or intangible, resulting in a sense of peace and connection to something larger than themselves as individuals – whether to other people, nature, or a higher power"
Community
"An inclusive close-knit group of people that care about each other, united in purpose and drive, leading to a sense of deep belonging for those within."
Meaningful Relationships
"A shared kinship between two or more people in a state of being defined by mutual respect, selflessness, and appreciation that creates a deep sense of connection."
Service
"The act of engaging in supporting or collaborating with a person, a group, a community, a cause or a belief, contributing to a greater good without expectation of personal reciprocation."
Impact
"To have a strong effect on someone or something. Marshalling resources, time, money, people and passion in a way that improves the state of being for anyone or all: individuals, communities, families, and or the planet and its animals.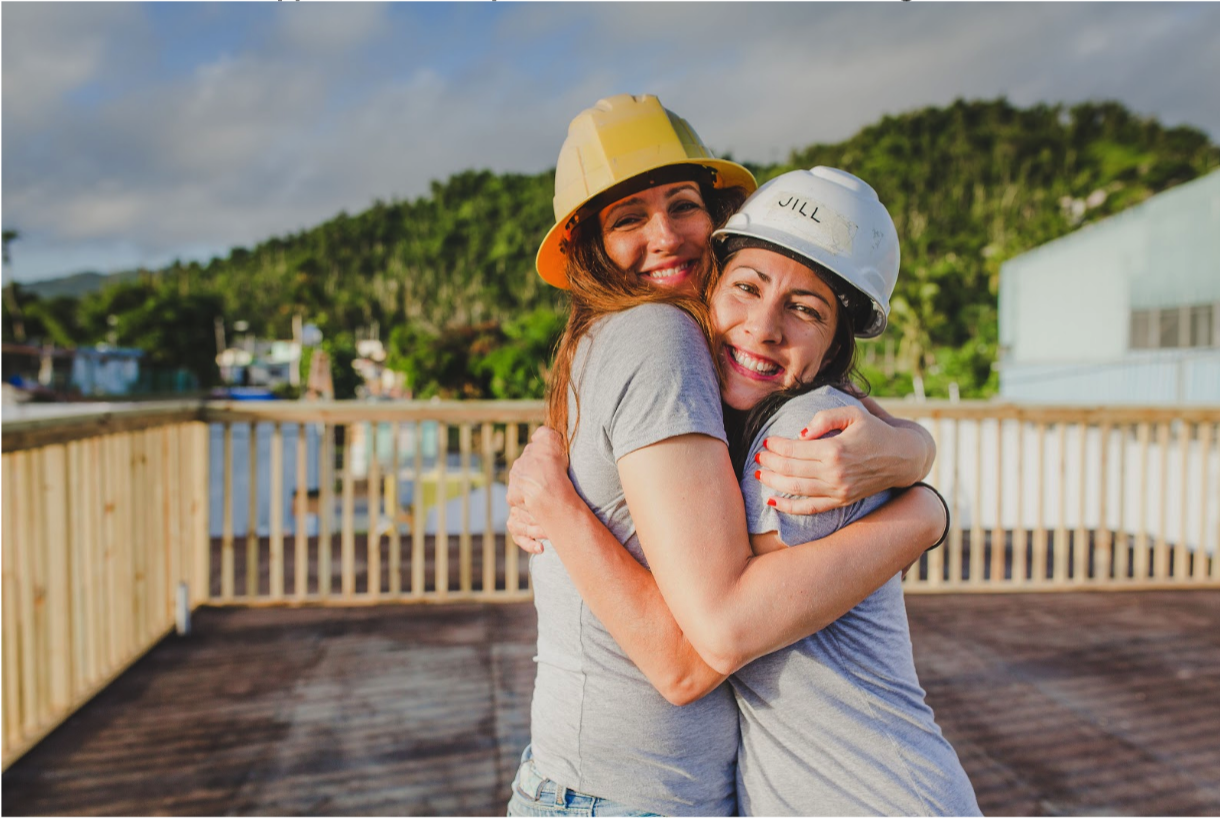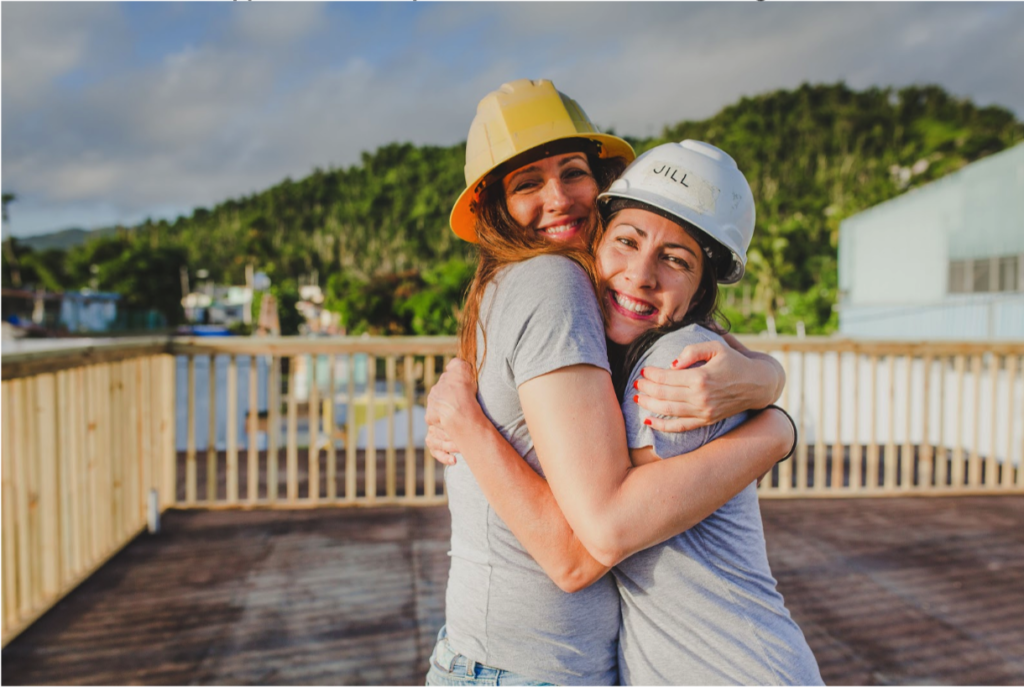 Nicole Hrinco
Co-Founder & International Development Specialist
Nicole is passionate about connecting charitable partners to aspiring or experienced changemakers, turning them on to the idea of being of service and helping them lead a joyful life. She has extensive experience leading volunteers in at home with various charities, and abroad as a Habitat for Humanity Global Village Team Leader. Nicole vets all of our partners by first asking; "What do you need?" to ensure UGOs projects create a positive and lasting impact for not only our community partners, but our participants as well. Nicole spent the first ten years of her career in advertising and the second ten in the not for profit sector. While fulfilling at first, she always ended up with that nagging feeling that there had to be more to life and as a result is highly empathetic to anyone who feels stuck and is looking for more meaning or a sense of purpose but doesn't know where to start. While leading a team of 60 plus Canadians as part of the Jimmy Carter Work Project in Haiti, she was completely surprised when Jimmy and Rosalyn came to work on the same home she was assigned to.
Jill Valentine
Co-Founder & Transformative Travel Coach
Jill is the world's leading Transformative Travel Coach. She harnesses the innate power of travel and volunteerism to create and inspire Changemakers around the globe. With a decade of experience as a life coach and thousands of hours of volunteering locally and internationally, she created 'The UGO Experience Transformative Framework' to inspire individuals to clarify their life purpose and step into their full power to live it. Jill serves to awaken and encourage, because she personally understands the challenges and obstacles that aspiring changemakers face.<br /> For years she worked in the charity sector as she knew she wanted to make an difference, but it wasn't until she was 32 and travelling overseas that she had her moment of awakening and transformation. She is thrilled to be living her true purpose of changing lives, travelling and building community to create individual and global impact. Jill discovered her passion of working with people with disabilities through sport in Uganda and continues to dedicate her heart and energy into various projects there. She is the mother of a curious and spirited daughter who joins her travels when she can.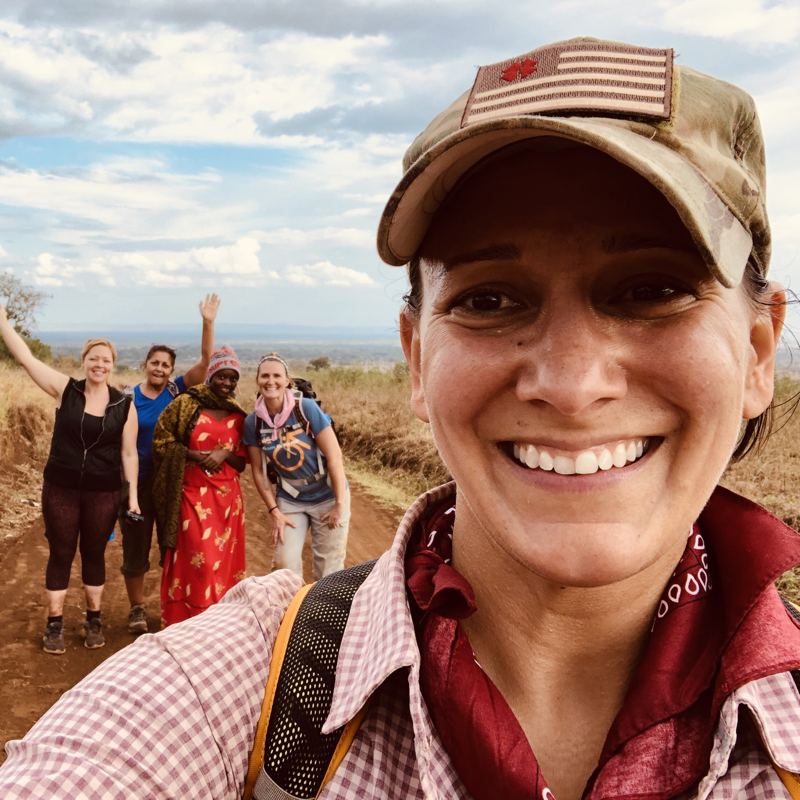 Jess Kissane-Johnson
Transformative Travel Coach
Jess is a Licensed Clinical Social Worker turned Life Coach who initially discovered the transformative power of volunteering while responding to the immediate aftermath of Hurricane Katrina. A firm believer in the concept that ``age is just a number``, she wanted to shake things up in her 30's and commissioned into the U.S. Army at the age of 32, thinking ``It's like one big humanitarian mission, right?`` (It was not.) After serving five years, she was happy to start on her next adventure. Seeking the desire to travel abroad and make connections with those also committed to making the world a better place, she was inspired not only by UGO's Triple Change Effect, but by the absolute passion both Jill and Nicole have for being a force for good. She also volunteers for Team Rubicon.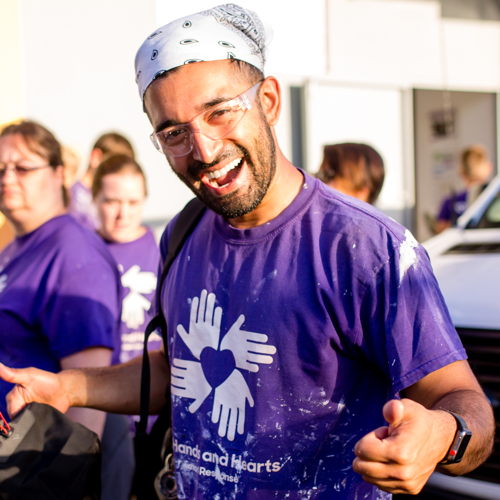 Nizam Ahmed
Strategic Consultant and Photographer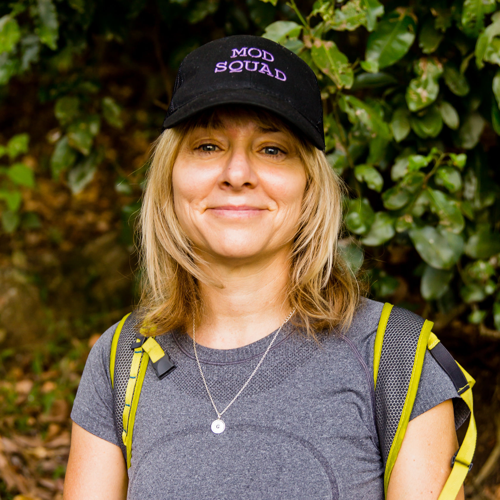 Genevieve Zimanyi
Business Development Consultant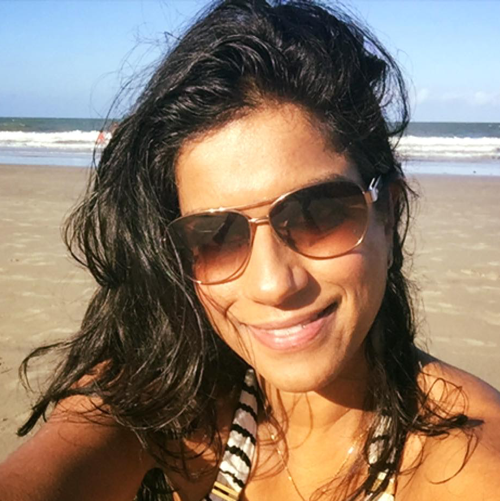 Beena Tharakan
Processes and Operations Consultant