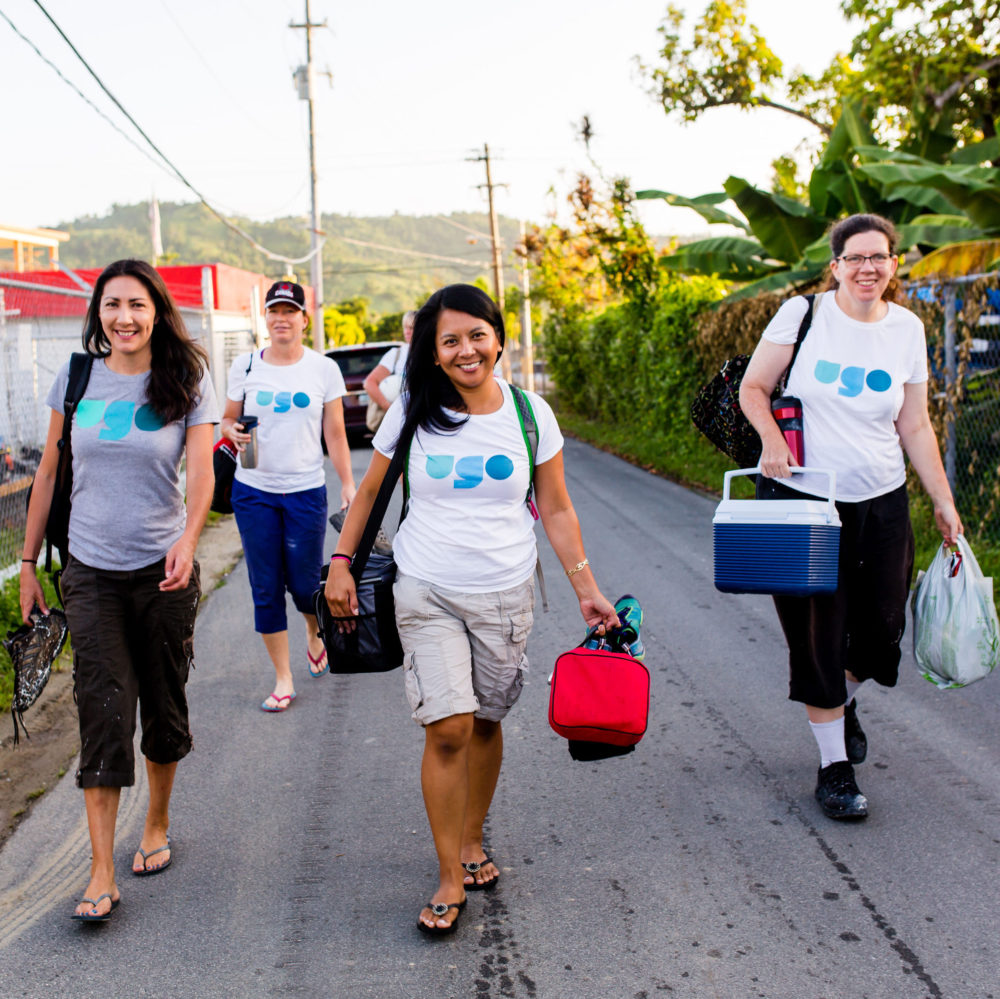 How Being the Change Changes You
"The thing that lies at the foundation of positive change, the way I see it, is service to a fellow human being." – Lech Walesa
Volunteering abroad has the ability to change yourself and the world. It's as simple as that.   If you've been there, done that – I know you are nodding your head along with me.   As a Habitat for Humanity Global Village team leader and as a solo travel enthusiast, I've seen time and time again how being of "service" opens you up to a different side of yourself and exposes you to different cultures in an authentic way that can never be replicated anywhere else.  Volunteering while seeing the world made me become more aware and mindful of my life and left me feeling satisfied yet hungry for more adventure!  If you've ever been on the fence about taking the leap to volunteer abroad – I say get out and "GO" as you will never regret the experience.
If I had to sum up how volunteering abroad can change you or why you should go, here are my top three reasons.  Enjoy.
Your concept of what's important changes forever and you'll start to look for more meaning in everything you do.
There is nothing more fascinating than learning about a new way of life that is so different than your own. But when you add the additional layer of volunteering where you are truly involved with the people you are there to help, that is when a true cultural exchange or the magic happens. Depending on how long you decide to volunteer abroad, getting to know and become part of a community is one of the most profound and rewarding things one gets out of a volunteer abroad experience.Ideal trips are also a two-way exchange.  When you offer your services, you gain access into the local way of life that you can never get at an all inclusive resort.  When you travel and connect with people on a intimate and deep level – the World becomes a much smaller place as your realize we all want the same things.  A healthy and happy life, full of abundance, friends, and a chance for your children to grow and thrive.
You learn more about yourself than you can ever imagine and you realize there is nothing truly holding you back but you.
Volunteering abroad has an additional bonus in that there is usually an opportunity to learn a new skill, deepen your understanding of another culture, and or share your expertise. When you've taken the time to get to know who you are working with, what issues they truly need support with, and then are able to provide solutions in a way that is truly valued – it's exceptionally satisfying.Returning home, you also start to see your own problems and solutions in different ways.   In general terms resources are less than adequate in many developing countries compared to the western world.  However modern or western thinking isn't always better.  For me every time I volunteer in this way, I get far more out of the experience and things that seemed impossible to me are no longer as daunting and the impossible, becomes possible.
You Find Your Sense of Purpose and that is a Beautiful Thing.
Travel and volunteering abroad in its simplest form can be a much needed break from your routine or the daily grind on so many levels. Meeting new people, immersing yourself in a new culture, trying new foods, and learning new skills opens you and your mind up to new ways of thinking that can lead to your own personal and professional growth. The novelty and the space to think and reflect is very powerful. It's not uncommon for people to come home for a volunteer abroad trip to find fresh sources of inspiration that leads to them pursuing new careers and or relationships.The other aspect of volunteer trips is that you're not going to be alone in your thinking either. When you're working in an environment alongside others with the same drive and desire to help, you see that small collective efforts can make a big difference and knowing others are going through a similar emotional experience can also be inspiring. The relationships you make on trip are lasting.
Overall, when you volunteer abroad it is more than a vacation it is an experience where you become part of the landscape, completely immersed in the moment and in the culture unlike any other vacation could. Nothing beats living a fulfilling, enriching, life and UGO trips are designed to get you there.  So what are you waiting for?  Apply now to join UGO Travel for Change for an epic volunteer abroad experience.  I promise you won't regret it!
—-
Nicole Hrinco is a co-founder of UGO Travel for Change, Connected Impact, and the Chair of the Board for Photographers Without Borders.   As a pioneer in the transformative travel arena and a passionate team leader Nicole is interested in tapping into storytelling, volunteerism, and international development as a force for good.  Nicole has led teams to Kenya, Haiti, Trinidad & Tobago, Costa Rica and is a solo travel enthusiasts, recently having been to Ecuador and volunteering in the Galapagos.
Sorry, the comment form is closed at this time.