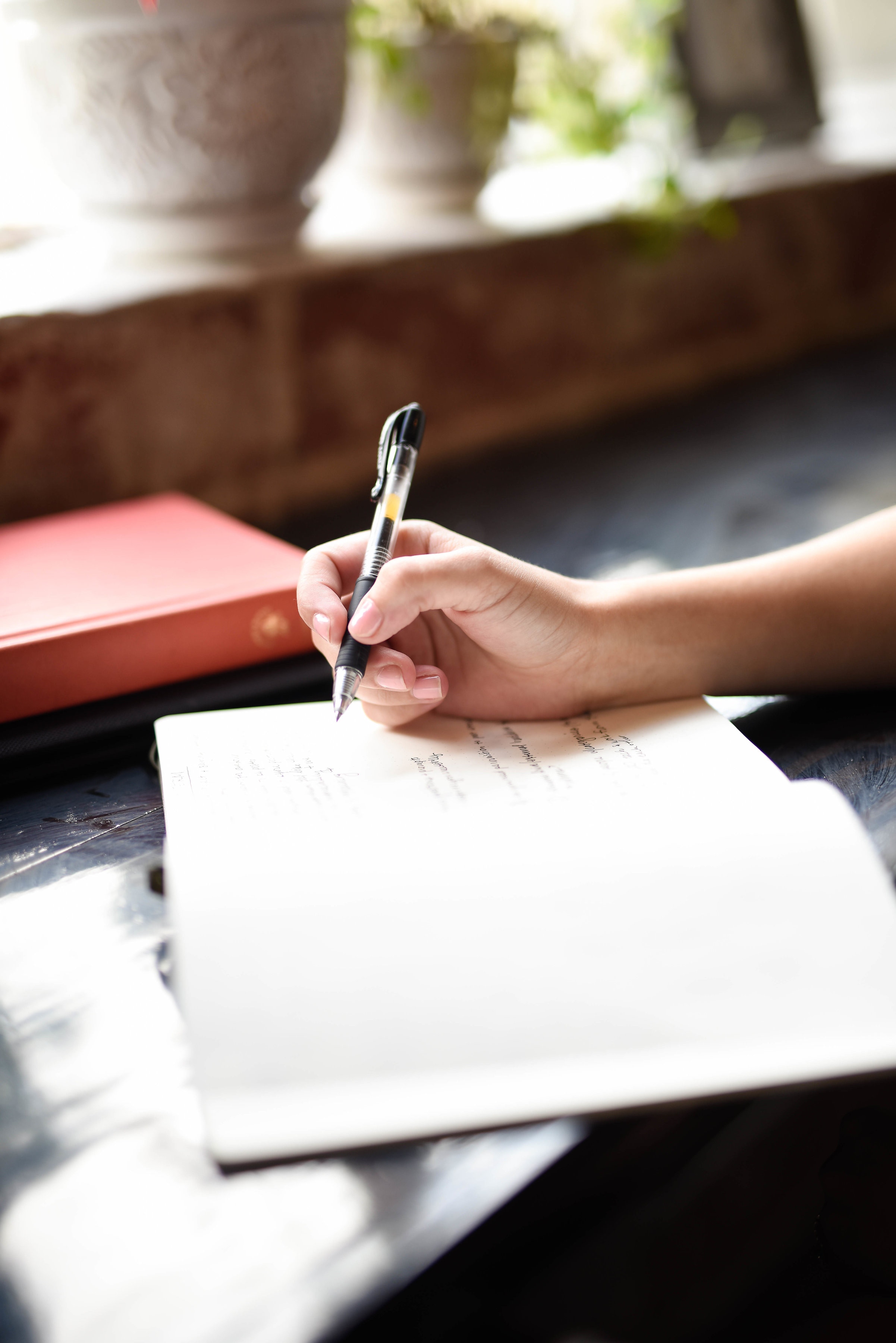 How Journaling Can Change Your Life
Several years ago I was running my first transformative travel program taking a group of women to Belize to volunteer abroad while discovering more about themselves. I wanted to ensure they were able to process their experience and capture their days, as well as introduce them to a powerful daily gratitude practice, so I created a Transformative Travel Journal.
As someone who had failed at free form journaling after a long busy day, I created a journal that included prompts about your day (including one around gratitude) that can quickly and easily be filled in. My clients have loved it! During our times abroad they head to bed a few minutes early to journal and then share their entries with their roommates.  Many have told me it's a practice they keep up daily now several years later as it's so powerful and transformative! Whether home or abroad, journaling is an incredible tool to gain clarity and confidence while alleviating stress and anxiety, and can hugely impact your life.
Here's five ways if done frequently, journaling can change your life!    
It's creates a deepened practice of gratitude that will make you happier (it's scientifically proven!!)

With a set daily gratitude practice you will find it will start to spill over into your day with you practicing gratitude in the moment through your day.  It's an amazing way to be more present. And if you express your gratitude to others it deepens and enhances your relationships.    

Clear intentions make us more likely to achieve our goals.

Taking time to evaluate how each day helped you towards your goals and then setting fresh intentions for the next day helps you ensure you are working towards and achieving your life goals.

It's an opportunity to clarify your thoughts and feelings, thereby gaining valuable self-knowledge (and knowledge is power!)

Each day is an amazing opportunity to learn about yourself and to see if you are living the life you want to be living.  

Doing a daily check-in of your day allows you to reflect on behaviours, beliefs or relationships you might want to change, improve or remove.

By checking in each day on yourself you can ensure you are living in alignment with your values and take action if necessary.

You may start to identify patterns or trends that you can take action to promote or cease.

 If you start notice that several days in a row you have been unhappy you can start to identify what factors may be contributing and figure out what needs to change in your life.
Journaling for just 10 minutes a day can radically change your life! Download our FREE Transformation Journal Be for the daily prompts that can help you transform your life.
Sorry, the comment form is closed at this time.