The World's Premier Transformative Impact Program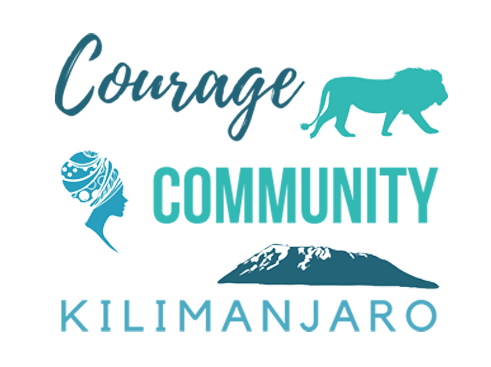 Volunteering Abroad + Mount Kilimanjaro +
An Inner Journey = Profound change for you and your world.
Full Program: September – December 2022
Volunteering in Arusha, Tanzania
and Mount Kilimanjaro: October 15 – 29, 2022
Apply Now!
Are you looking to figure out the next step in your life that actually excites you?
Would you love to give back and have an epic adventure alongside the most amazing people? 
Do you dream of making a greater social impact in the world?
Are you feeling stuck and aren't sure what to do?
Are you looking to get away from everything to gain a fresh perspective on your life?
Do you want to connect with open-minded, adventurous, supportive people who get you?
Do you want to step into your power and leadership?
Have you stopped caring about your work because it doesn't feel like it really matters?
Are you looking for an adventure to shake things up and get you out of your comfort zone?
If your answer is yes to any of these questions,
this program is for you!
Courage, Community, Kilimanjaro 2022 will give you…
Clarity
Get clear on the life you want and how you can achieve it.  Dive into yourself and discover what you are truly passionate about and the legacy you want to leave. Understand where you want to go next in your life, career, or business, and how to make it happen.  Create a plan for a happier, more fulfilling life.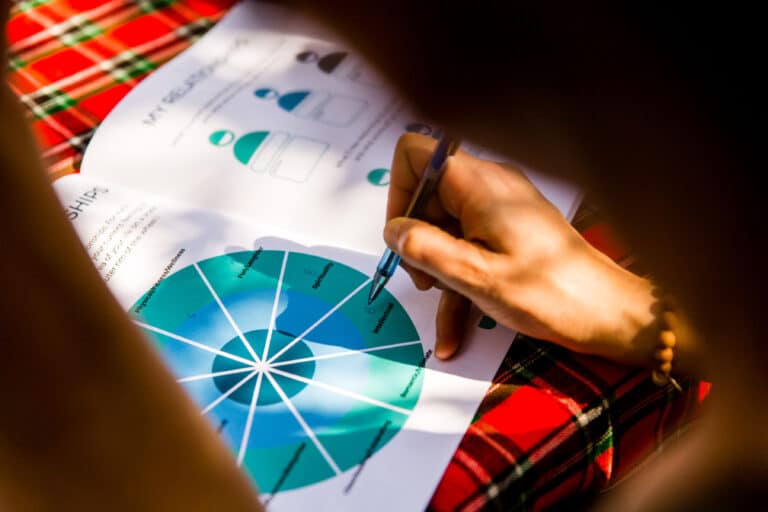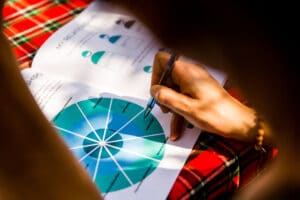 Courage
Up-level your leadership by pushing yourself out of your comfort zone and discovering your powerful inner strength. Gain deep confidence in who you are and what you are capable of achieving in your life. Discover how to conjure your courage to push through your fears and live authentically and powerfully.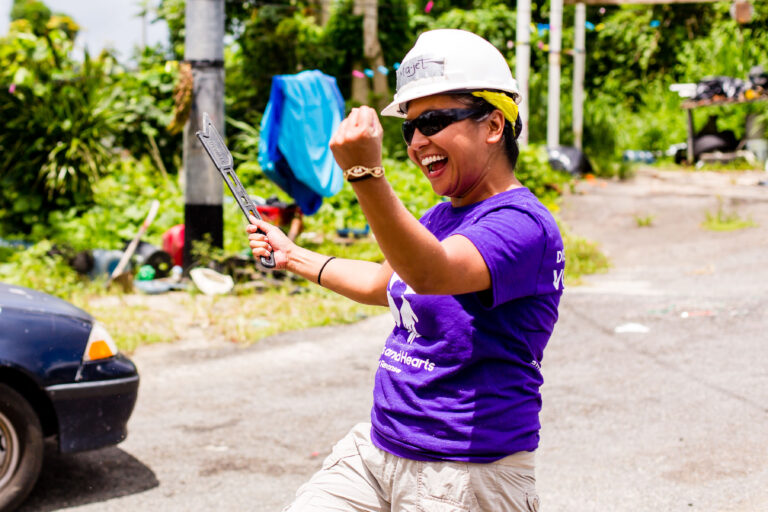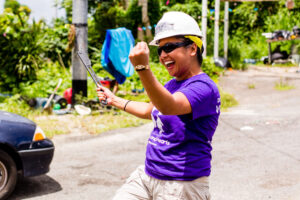 Community
Belong to a supportive community of like-minded, inspiring individuals. Foster deep and lasting relationships with your fellow participants as well as with the local community. Discover what truly nourishing relationships feels like and how to create them anywhere.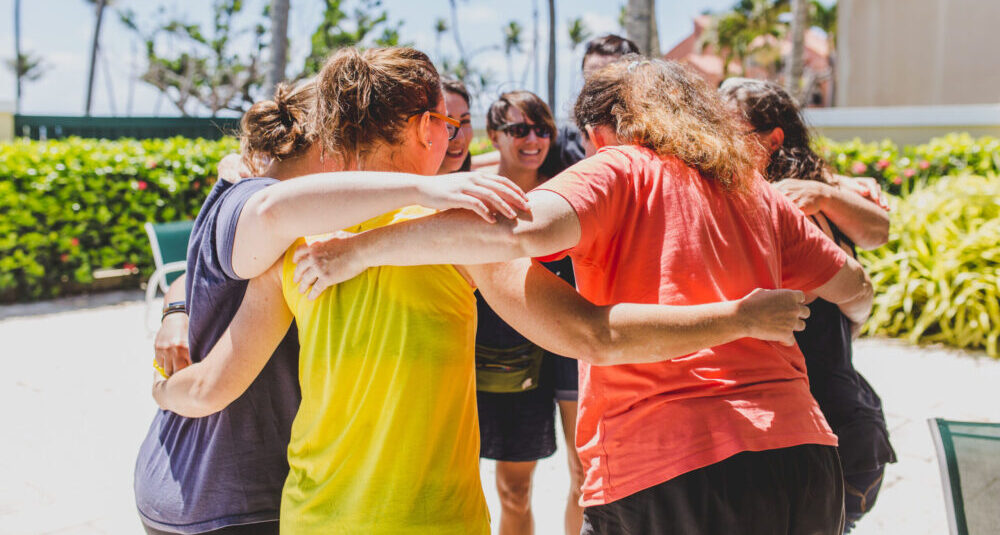 Impact
Get clear on how to create the impact you've always dreamed of while giving of yourself to a community in need. Be a part of a sustainable, exciting, community led project. Start living your legacy now by making a difference in your own life and impacting the lives of others.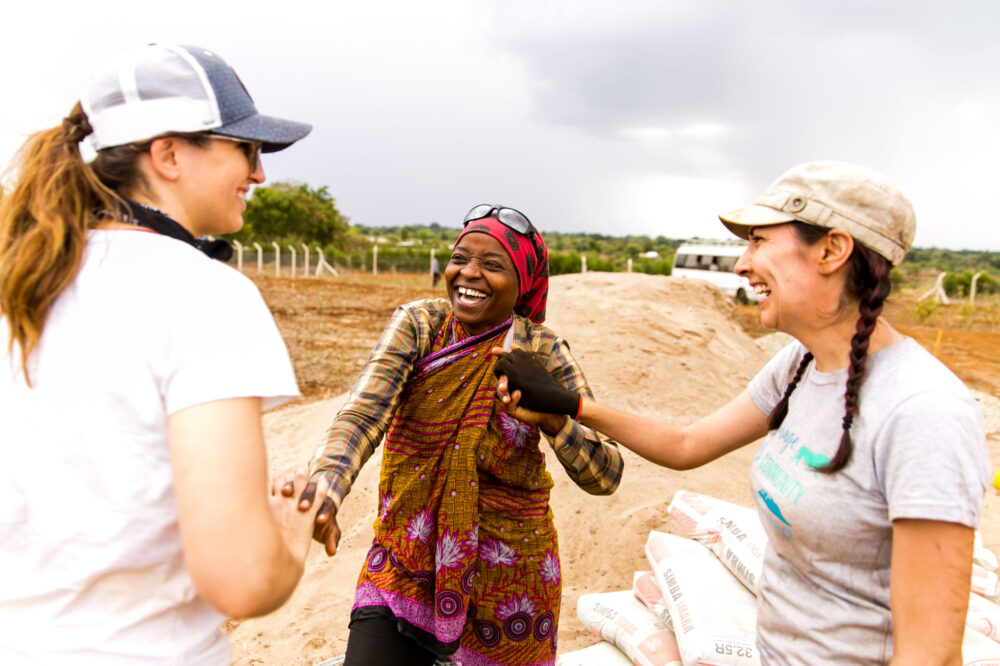 Feel passionate, purposeful and prepared to live your best life.
How?
Through the transformative coaching we help you take stock of your life and leadership and identify what's holding you back.
Travelling abroad will get you out of your routine, everyday life. You'll gain a new perspective on what's possible for your life .
Immersion in the local culture will provide a mirror for you to reflect on your values and priorities.
Giving your energy and enthusiasm towards a meaningful project will ignite your call to contribution and we'll explore how you can continue to live your social legacy.
Climbing Mount Kilimanjaro will push you out of your comfort zone and reveal your true strength and power.
You'll create lifelong friends and belong to the UGO family.
You'll discover deep gratitude for your life and excitement for what lies ahead.
I think UGO is just pretty amazing. - Shelly
I've never shared that much. - Gen
I've pushed myself to the limits. - Baksho
What Will You Be Doing Throughout the Program?
✓ Transformative Coaching
The three month coaching program is an educational and emotional curriculum that takes you on an inner journey of discovery – pre-trip, on-trip and post-trip. The program utilizes the travel components of volunteering abroad and climbing Kilimanjaro as tools for powerful self-exploration.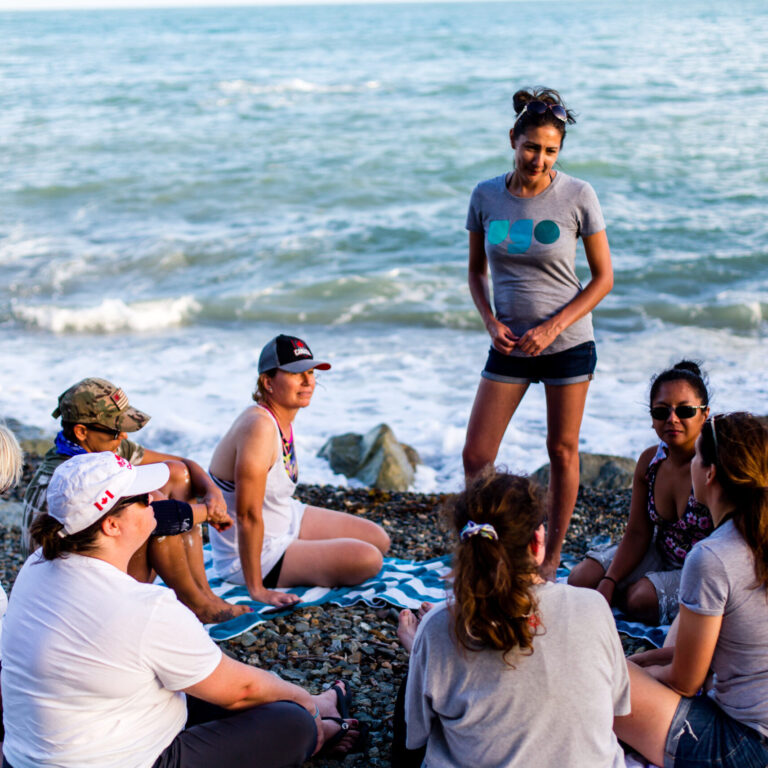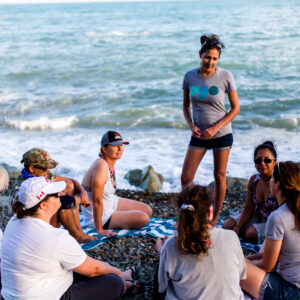 ✓ Creating Impact
We create a lasting, sustainable impact through a locally led projects.  We partner with Dare Women's Foundation to support their work their community. Founder, Maggie Duncan, asked for our help in building a shelter for women and children escaping domestic violence in rural Arusha, when we asked her how we can be of service. We will spend a week getting our hands dirty supporting a team of local workmen.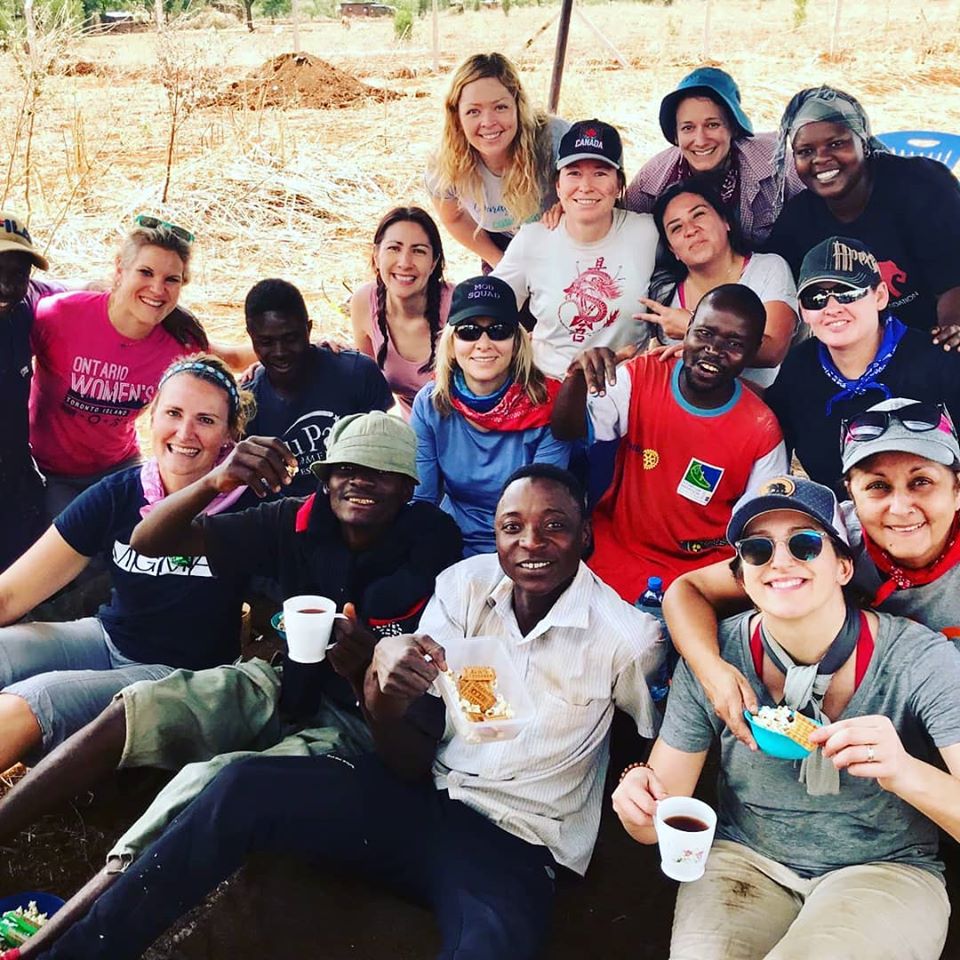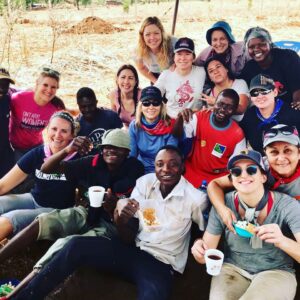 ✓  Summiting Mount Kilimanjaro
Led by a professional team of guides and porters, we will spend 7 days climbing Africa's highest peak, along the Machame route. Together step by step we will climb towards the summit, challenging ourselves and supporting each other along the journey.
Apply Now!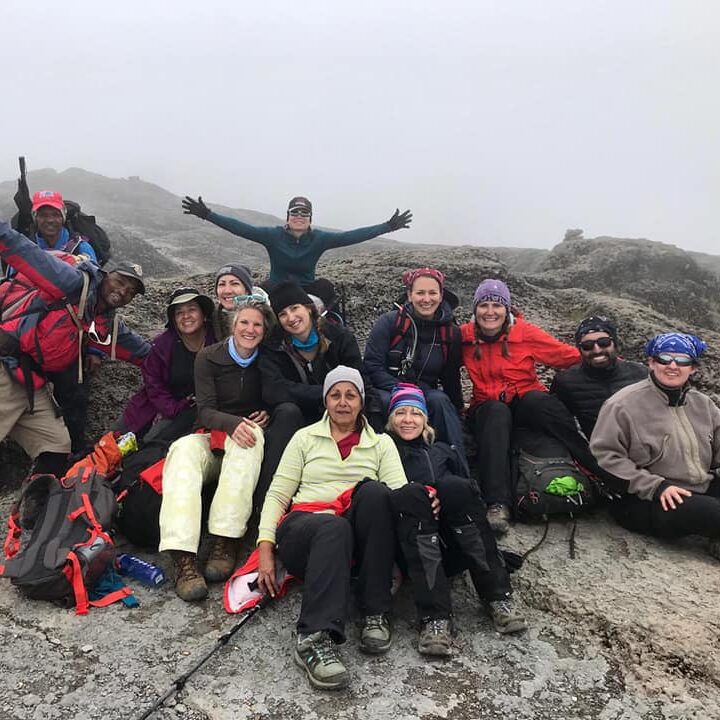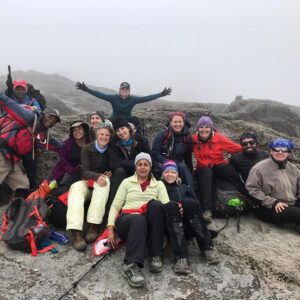 Courage, Community, Kilimanjaro 2022 Includes
Transformative Coaching Modules based on UGO's Triple Change Effect Framework

6 Group Coaching Calls with your team

Two one-on-one Coaching Sessions with UGO Transformational Life and Leadership Coach, Jill Valentine 

One week Volunteering Project in Arusha, Tanzania

Donation to Dare Women's Foundation to support shelter build and programming

7-Day Organized Trek of Mount Kilimanjaro

All Accommodation and Food while in Tanzania

All Internal Transportation in Tanzania including airport transfers

UGO Transformative Travel Journal

A powerful journey within in a safe and fun environment
Here's What To Do Next
Click the button below to apply. We will then set up a phone call to answer all your questions and make sure the program is the right fit for you. If it is, we'll get you set up on the spot and send over all the program details.
Apply Now!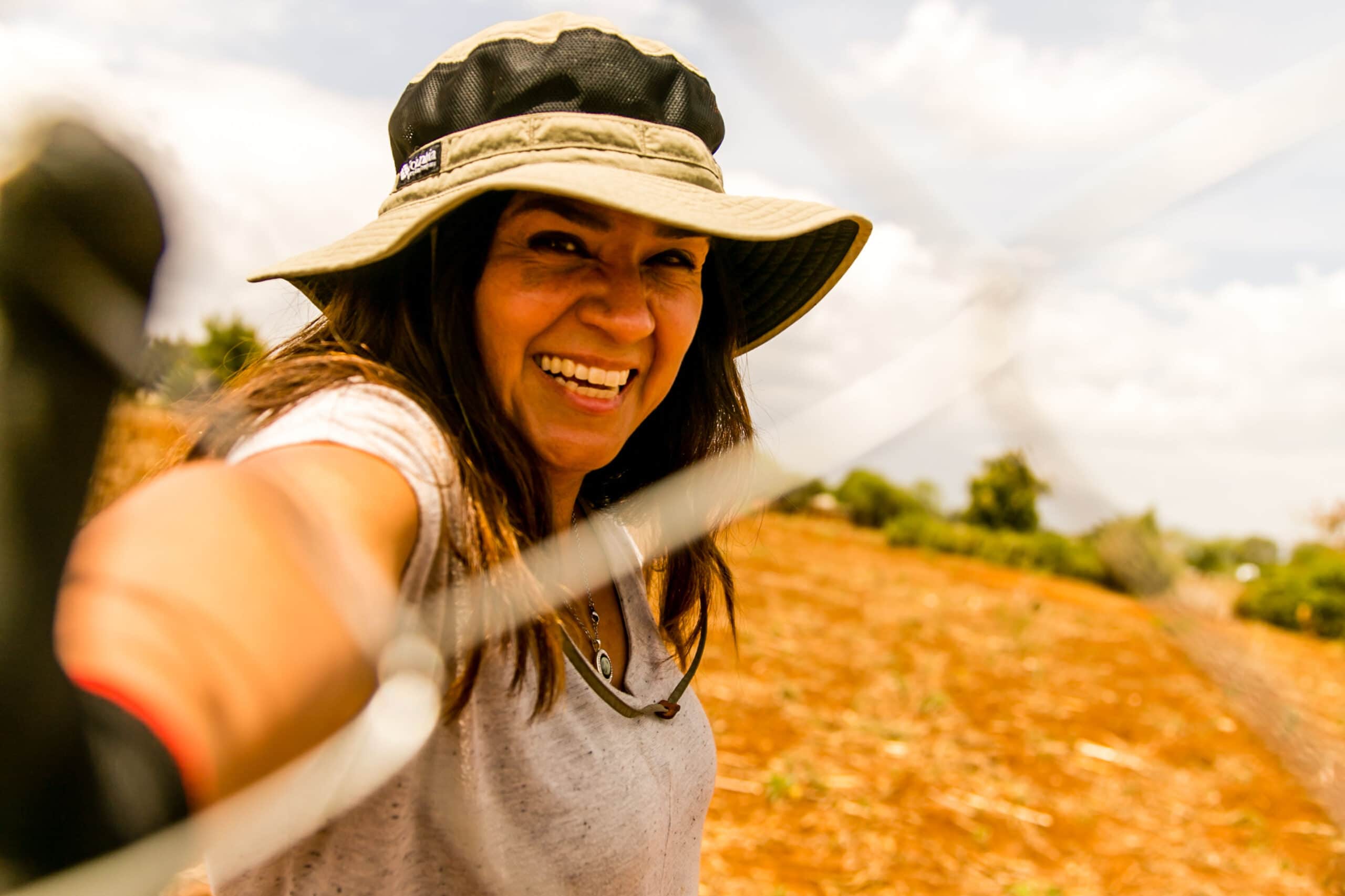 You will gain the clarity, confidence and community you need to live your best life through this epic life-changing program.
What do our past UGO Alumni have to say?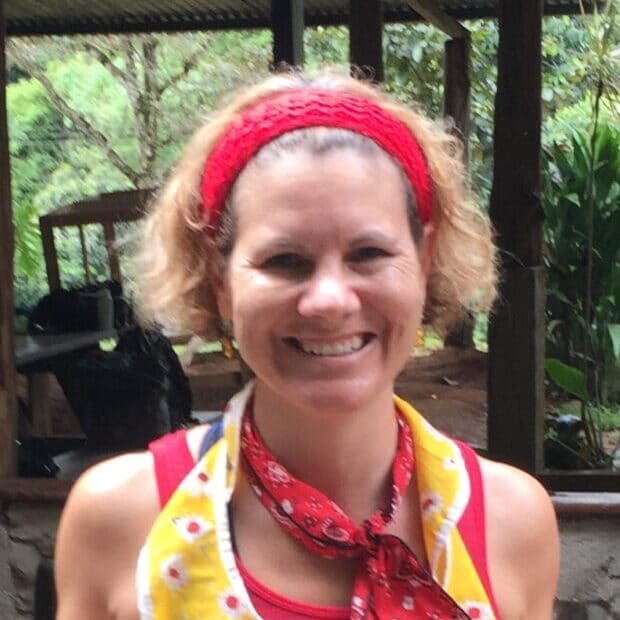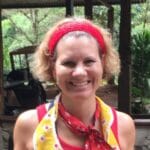 Leigh Mitchell
UGO has been a transformational process for me. Before…I was burnt out, down on myself and a bit lost. The support I received through the program resulted in a profound change for me personally and professionally. I got super clear on what I wanted to do with my life and who I wanted in it.
The coaching Jill provided and the process of reflecting in the workbook gave me a greater sense of purpose. Coming home, I had a concrete plan on what I needed to do. Four months later my business was growing, my relationships strengthened and I feel more confident in my value within the world and with those that matter most to me.
Investing in UGO was an investment in myself.
My UGO trip gave me more confidence, allowed me to realize that I need and deserve time for myself and put my life into perspective to feel more alive and grateful.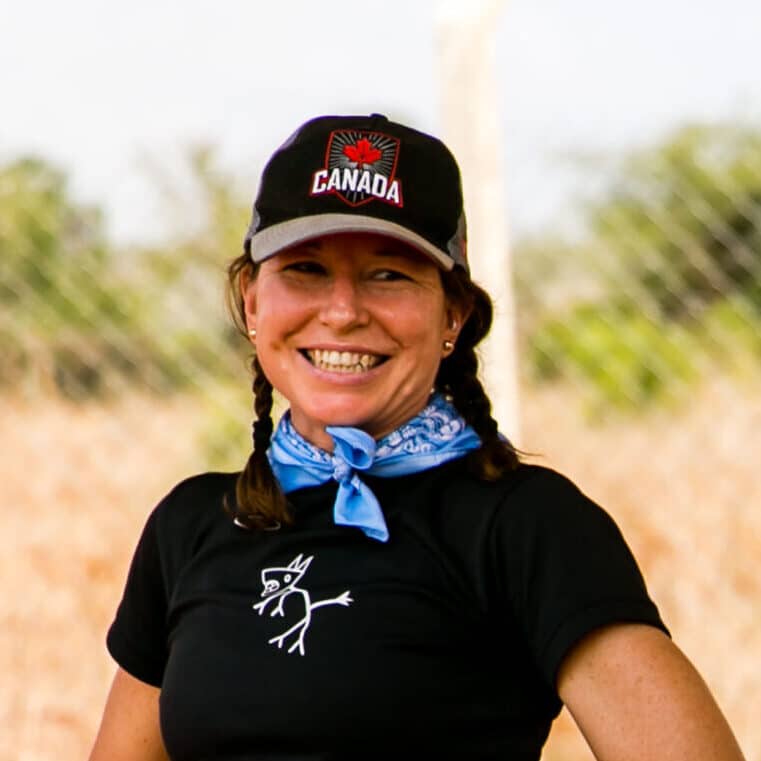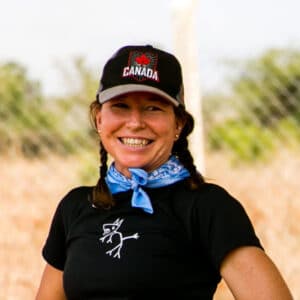 Anne-Marie Carey
You get to the top of Kilimanjaro and you feel like the world is yours.
This program was literally the exact thing I needed. It forever made a positive impact on me.
The UGO experience is so much more than an opportunity to do volunteer work abroad. The UGO coaches create a comfortable and supportive atmosphere for personal growth, while also fostering real and deep connections with the other participants. I left the trip feeling like I could tackle anything, with the backing of my support team of new friends.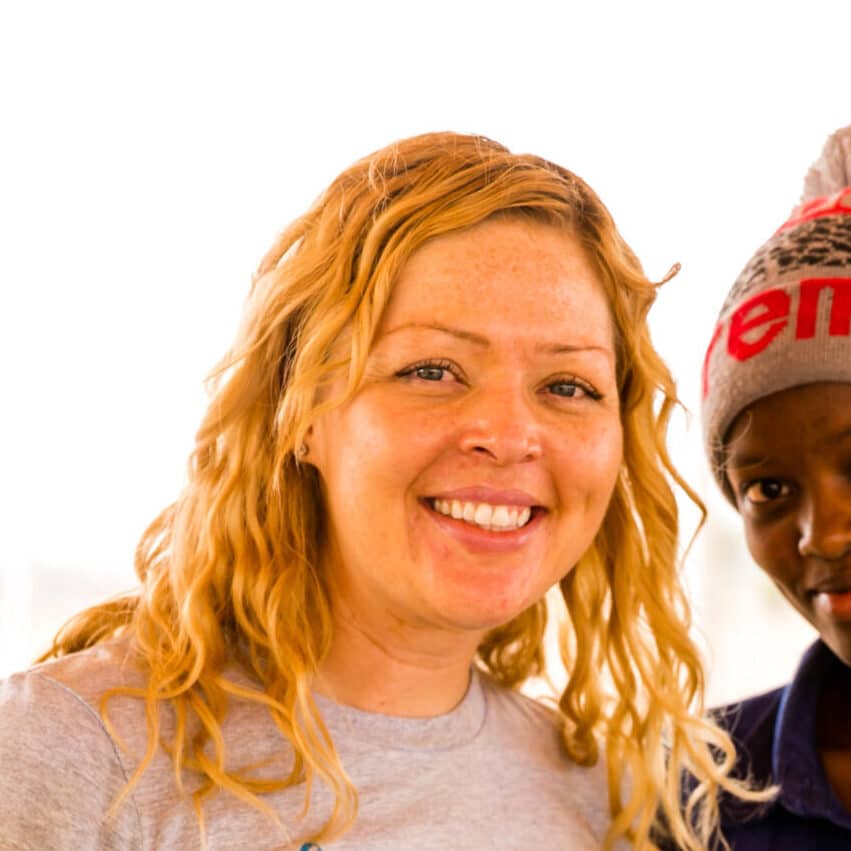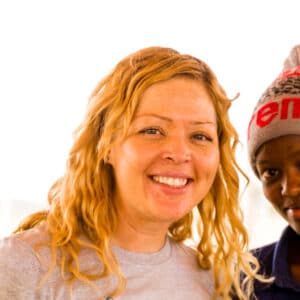 Petrena Schell
It has now been one year since my trip with them, and the continual impact from it in my life has not ceased to amaze me. It transformed my being and changed my life.
This program has given me a completely new sense of self. I rediscovered my passions that truly set my soul on fire. I feel more aligned within myself then I have in years.
I love you ladies!!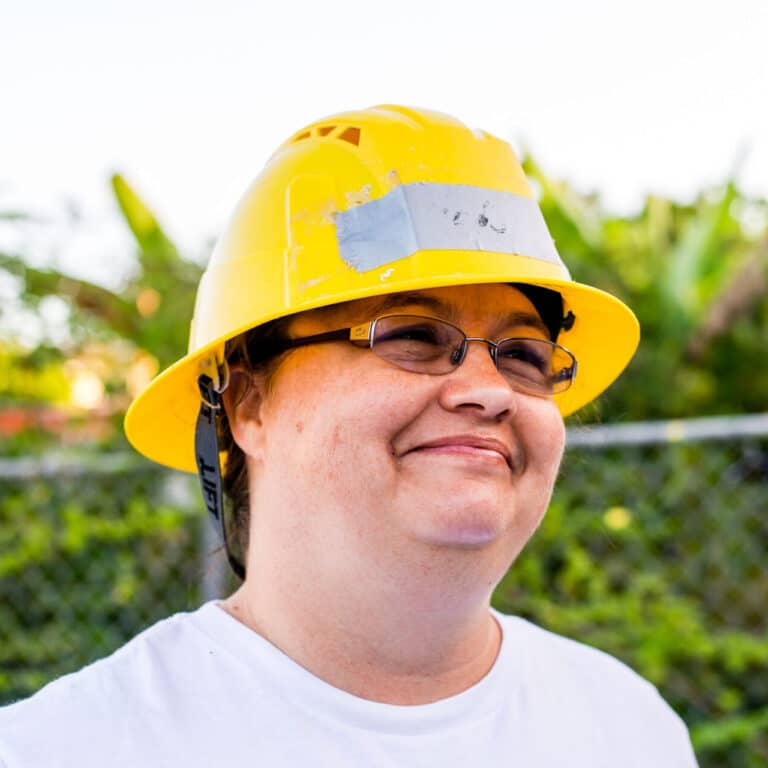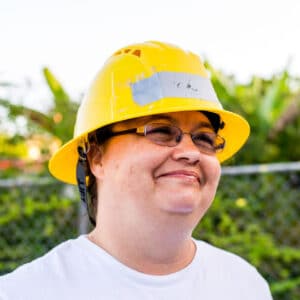 Ann Bacciaglia
My UGO experience was life changing and I have already recommended it. I feel a deep shift in my soul.
You both came into my life to help guide me and show me, through the wonderful UGO experience, what my life purpose is but most of all gave me the confidence to move forward and finally follow a dream I've had for years. I love you both and will be forever grateful.
The program, meeting the people and doing the coaching really helped me put my life into perspective, specifically facing my fears. Doing the exercises made me realize some things that I want to accomplish and pushed me to take the first step and just do them.
My greatest take away was how loved and safe I felt with you guys. UGO made me look into myself, my past, my dreams, my future and realize that I can do anything I want. I can fill the voids in the life (some voids that I never knew existed until now).
The coaching made me look inward and really think about my life. It was a bit scary but I knew that I had love and support to make my dreams a reality and start transforming my life and living the life that I want and envision.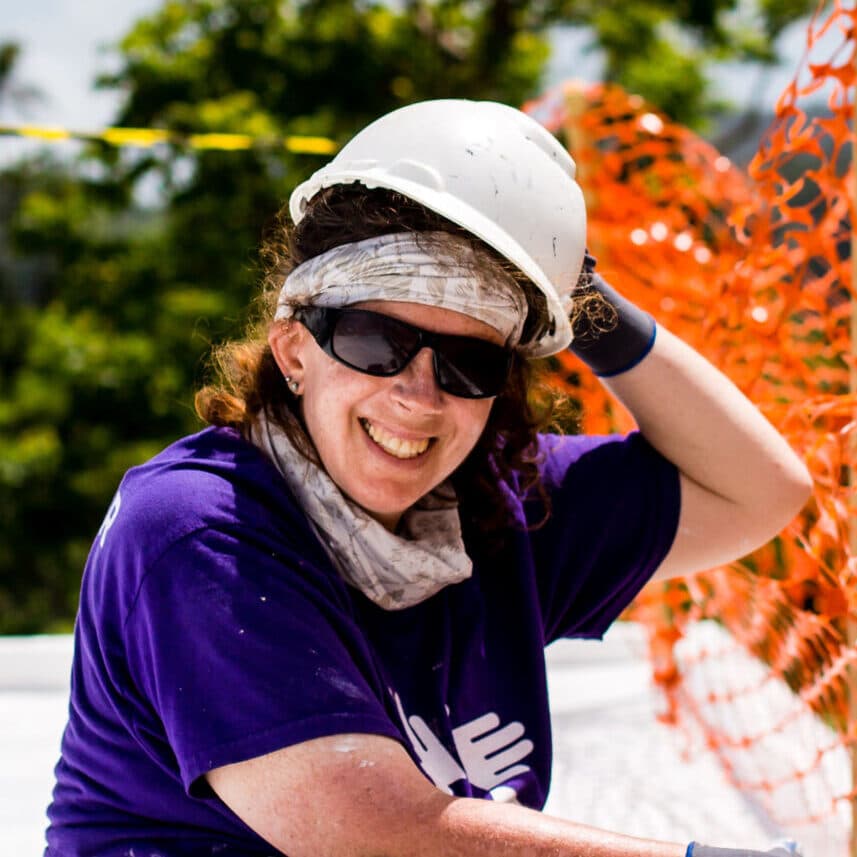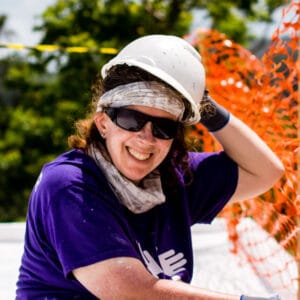 Leeja Anderson
This has been the best program that I could have ever asked for! I am so grateful for this chance to be who I am meant to be and to step out of my comfort zone (multiple times) and to shine my light as it was meant to be shone.
Thank you for showing me the way and encouraging me to find my true passion and to pursue it. I have made friendships I know will last a long time.
Have a question about the program?
Frequently Asked Questions
What about COVID?
At UGO our primary concern is the well-being of our clients and our in-country partners. We work to ensure the safety of everyone involved in our programming, and will never put any person or community at risk. UGO will be monitoring the COVID situation in Tanzania and take any necessary precautions prior to departure. In the event we are unable to run the program in fall 2022 due to COVID, our Plan B is to run the program early the next year when it is safer.
In terms of your financial investment for this program and the uncertainty of timing, we are currently asking for a deposit to secure your spot. We will not require full payment until we are firm on our programming timing, and will communicate specifics well in advance with those who register.
Bottom line, we are committed to running this life-changing program at a time when it is safe for everyone involved and hope that includes you!
What are the program and trip dates?
The 3 month coaching program is planned to run from September through December 2022.  We are monitoring the Covid-19 situation and if we feel we cannot run the program safely, the alternative program dates will be early the next year).
The in-country trip component runs from October 15th to 29th, 2022 in Arusha, Tanzania. Airport pick-up and drop from Kilimanjaro Airport.
Group coaching calls:
Wednesday, September 7th @ 7-9pm EST
Wednesday, September 21st @ 7-9pm EST
Wednesday, October 5th @ 7-9pm EST
Wednesday, November 16th @ 7-9pm EST
Wednesday, November 30th @ 7-9pm EST
Wednesday, December 14th @ 7-9pm EST
What does the cost of the program include?
The cost includes the entire coaching session (groups calls and one-on-one sessions), and once you arrive in Tanzania we cover everything, lodging at a locally accommodation, meals, drinks, activities, volunteering, climbing Mount Kiilmanjaro, local transportation, a donation to Dare Women's Foundation to cover the project and programming.
Why do you have an application process?
Our application process allows us to intentionally curate the program with kind, giving people who are open to coaching and being of service so we can best deliver a safe, transformative experience.
How many people do you take?
We cap our programs at 12 people. This allows for an optimal team experience and ensures ample individual attention within the coaching program.
I really just want to Volunteer and climb Mount Kilimanjaro, do I have to do the coaching (I'm not sure I need it)?
Even if you aren't looking for it, or feel you don't you need it, we believe our educational and emotional framework allows our participants to get the most of our their experience, and most importantly to process the dynamic journey we take them on. It is also a key piece to the nurturing of the team dynamics and helps build life-long relationships. Participation in the overall coaching program is required though participants can dive in as deep or shallow as they would like. We have had similar past clients who were surprised by how much they ultimately benefited from and enjoyed the coaching component.
What is the accommodation like?
We believe a key piece of conscious traveling is contributing to the local economy so we stay and dine in clean and modest local establishments.
What kind of volunteer work will we be doing?
Last year we partnered with Dare Women's Foundation to build a perimeter fence on a piece of land that will become the future site for their community center in support of women and children fleeing domestic violence or abuse. We're returning to Tanzania to continue to support them in the build.  We will be working with the local contractor as extra labour as we begin preparing and laying the foundation for the main building.
What route will we be climbing on Mount Kilimanjaro?
A 6 night trek on the Machame Route.
Is climbing Kilimanjaro safe?
Any true adventure comes with an element of risk or it wouldn't be an adventure. That said, our trek up Mount Kilimanjaro will be led by experienced, certified professional guides and your safety is UGO's number one priority throughout the entire trip.
How fit do I need to be to climb Kilimanjaro? Do I need to train?
You don't need to be exceptionally fit as we actually walk up the mountain very slowly, but you do need to get your body used to the particular demands of this hike. Otherwise the first days will be so tiring that you will have no energy left when it counts. So, the best Kilimanjaro training is to simply walk. Most people find it's the mental challenge that's the toughest on the night we summit.
I am interested in the program but have additional questions, can I chat with some?
Change Yourself. Change Your Community. Change Your World
So if you're serious about making an impact, stepping into your power, and living the best life possible, apply NOW.
We keep our group sizes small and when we're full…we're full.
Don't miss out!
"In twenty years you'll regret the things you didn't do, rather than the things you did do. Dream. Explore. Discover."
– Mark Twain
Take the first step on the journey of a lifetime and click the button below to fill out your application.
After submitting the application, we will contact you to set up a quick call. We'll answer all your questions and make sure our program is the right fit for you. If it is, we'll save your spot and send over all the program details.
No matter where you are on your life path, we'll help you figure out your next step towards impacting your world.
Jill Valentine, Transformative Travel & Social Impact Coach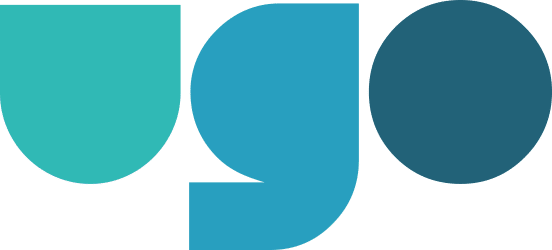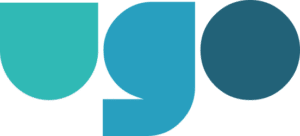 Apply Now!